To get started, we need good quality Facebook accounts. You can buy accounts, but good accounts are expensive and with bad accounts you will lose time and money. What kind of account in the beginning will determine the rest of its life. More often than not, bad accounts will just get banned in the warm up. There are ways to transfer accounts with minimal loss of this one, but about that will tell next time.
 Today we'll tell you how to register accounts of good quality automatically with the service Scenum, anti-detect (whatever you like) and mobile proxies, made with the service Iproxy.online. The entire article is based on the experience of our team and our users, who share their successful cases.
Ok, let's proceed with the setup. 
First we will need to configure the system for registration. You can set up 10, 40, 100, 500 or even 3000 extensions in our service Scenum. 
 A few words about our work with proxies. As it was mentioned above, we are using Iproxy.online service – it is a mobile application for Android, through which you can make your own mobile proxies. This is a great service and if you use promocode SCENUM you'll get a 15% discount for BigDaddy and BigDaddy Pro tariffs. Here's how it works:
Register at

iproxy.online

Create a connection (you will be automatically given 2 days for a free test)

Install the application

Set up a change of IP-address

In your account  you get proxy-accesses and specify them in the action for changing ip address in Scenum cabinet.
Now let's move on to the actions in detail. Everything works fine and the peculiarity of this scheme is that such a mobile proxy will pay for itself after a couple of months of work.
We have about such a counter, only for 20 ports.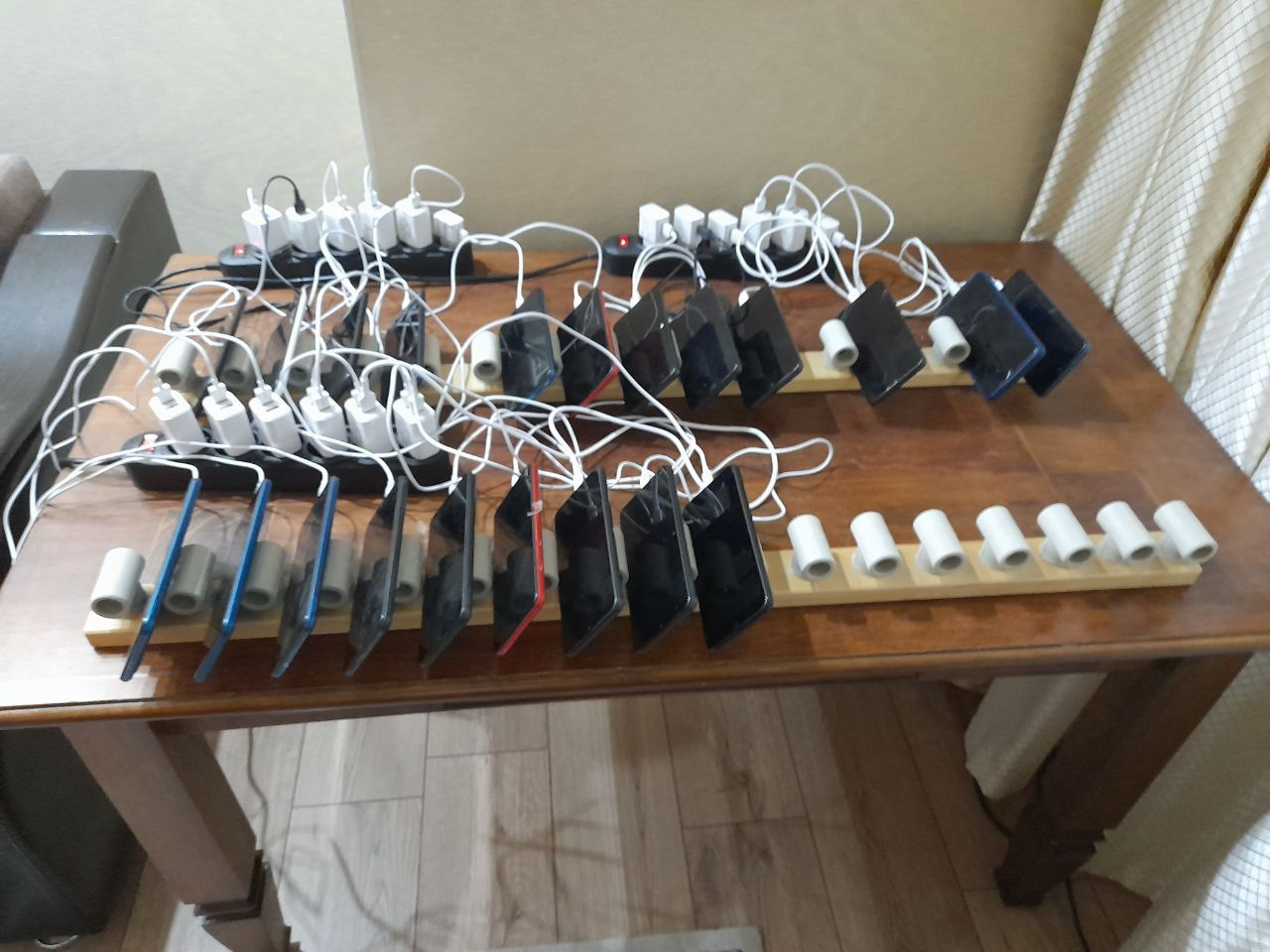 To register successfully, we must first warm up our profile by visiting sites with a Facebook pixel (it is important to apply cookies on these sites).
We use the PreFarm script, and it is advisable even when warming up an empty profile to change the IP address of the proxy by reloading it via a link.
Now we will show you how to do a mobile proxy reboot action. Then we will use it everywhere.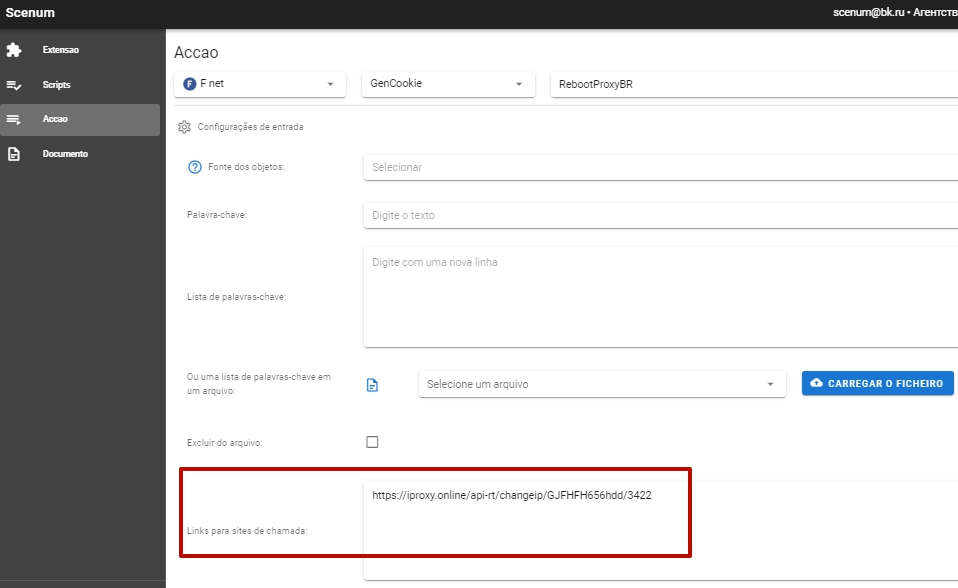 Set a link to reboot the proxy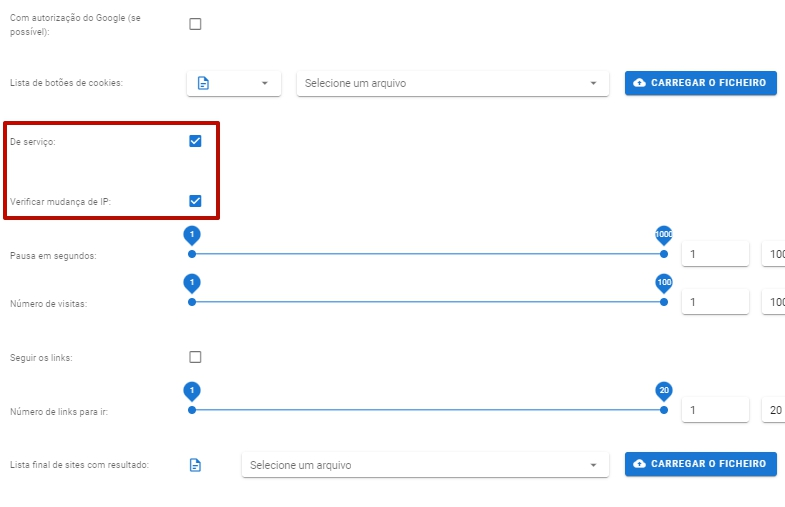 Check the checkbox – Service and Verify IP address change
After we have done the proxy IP address change action, let's put it first in each of our scenarios.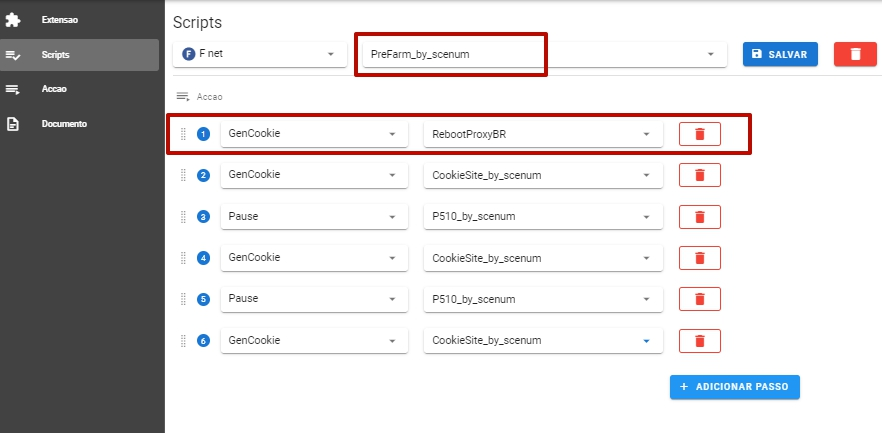 And run our PreFarm script on the required number of accounts. It is important to do this in one thread.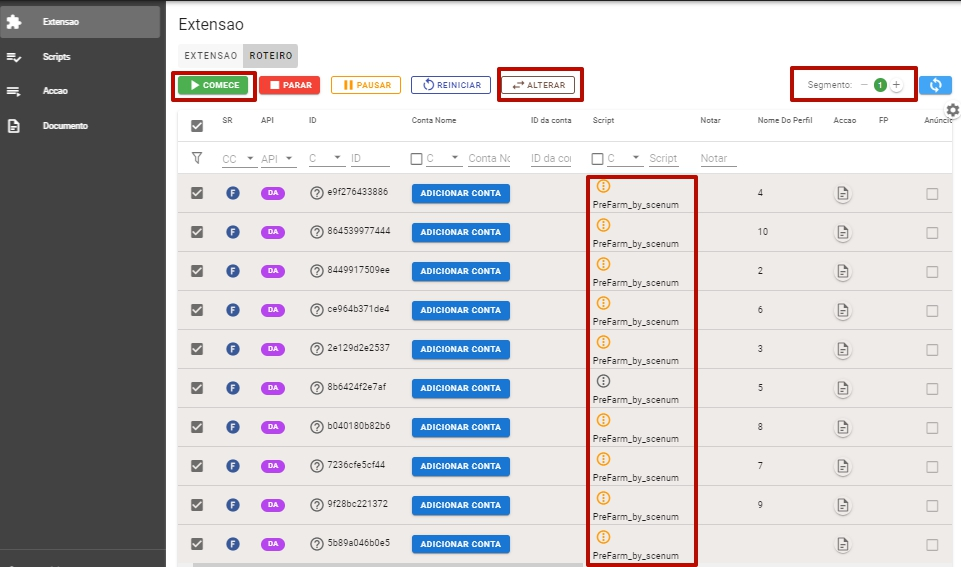 It is desirable to run this script on a clean profile twice. But it's okay if it's just once. If you want to set accounts' interests already at this stage, you can filter sites to warm up profiles for your interests. We usually take 2-3 narrow interests (e.g. sports, travel, business) and 2 broad interests (media, history)
While our empty profile is warming up, we set up the action to register accounts. We will register to a phone number, (but we'll unlink it later) so we choose an sms service. We have tested a lot of different sms-services and the most stable is SMS Activate, because it has the minimum amount of bad numbers. And we just recently partnered with them, so register with this link and they will see that you are coming from us and will give you priority support if there are any errors or questions on usage.
It's important to test registration numbers. For example, we had great registration on Indonesian numbers, although the geo proxy was Ukraine. And for Ukrainian numbers, registration worked poorly. So start with your geo sms service and geo proxy, and if it does not work, then get another sms geo.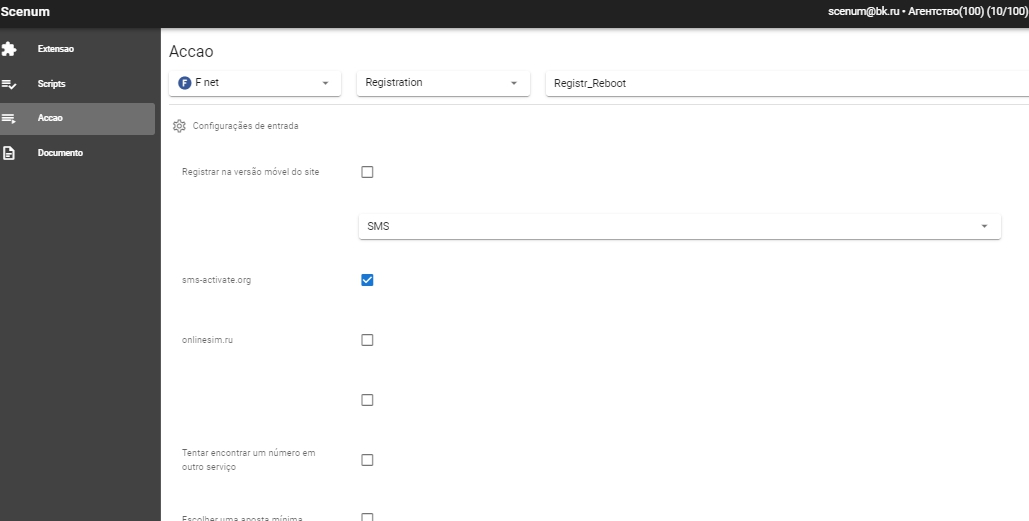 There is a checkbox – Register in the mobile version of the browser. A controversial option, because you will need to load the mobile browser in all profiles. After registration change it to the desktop one. Some of our users register accounts this way.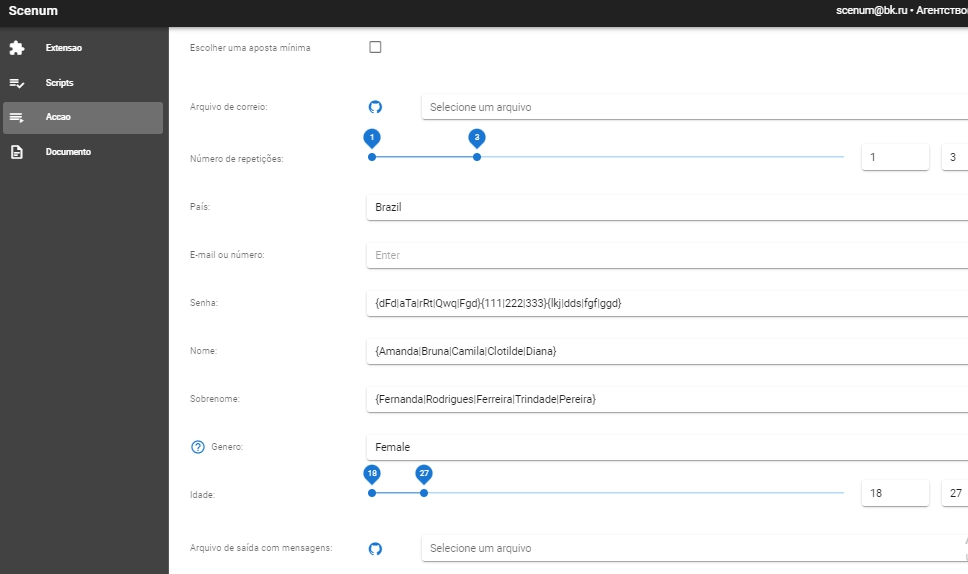 Specify names and surnames with spintax. It will randomly select them.
Also specify gender and age range. You probably already know that you should register girls. They have a better chance in warming up.
We make all the settings and save our action.
Next we need to do an AutoFill action . With it, we will fill our profiles the way we want. There are a lot of settings here. 
The first – we choose the source – where we will take the information for filling. We choose File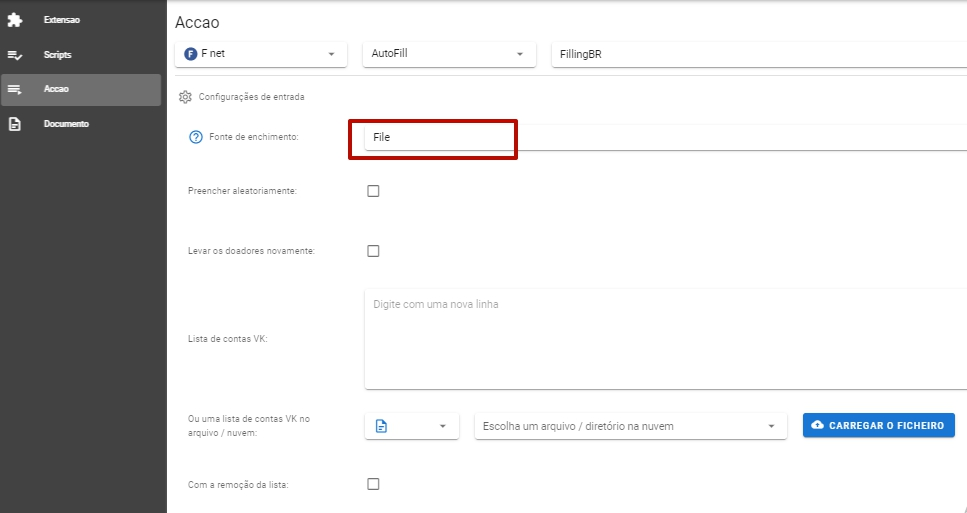 Choose a github folder with prepared pictures. Some generate pictures using a neural network, some are parsed from dating sites, etc. It is not difficult to find pictures. 
Choosing a picture folder for the cover. The picture folder. Here's an interesting point. In this folder, put impersonal photos, photos that don't show your face. The account will be more secure.
Next, enter biography, geo, work, studies, hobbies. We take all this from your geo. And specify with spintax.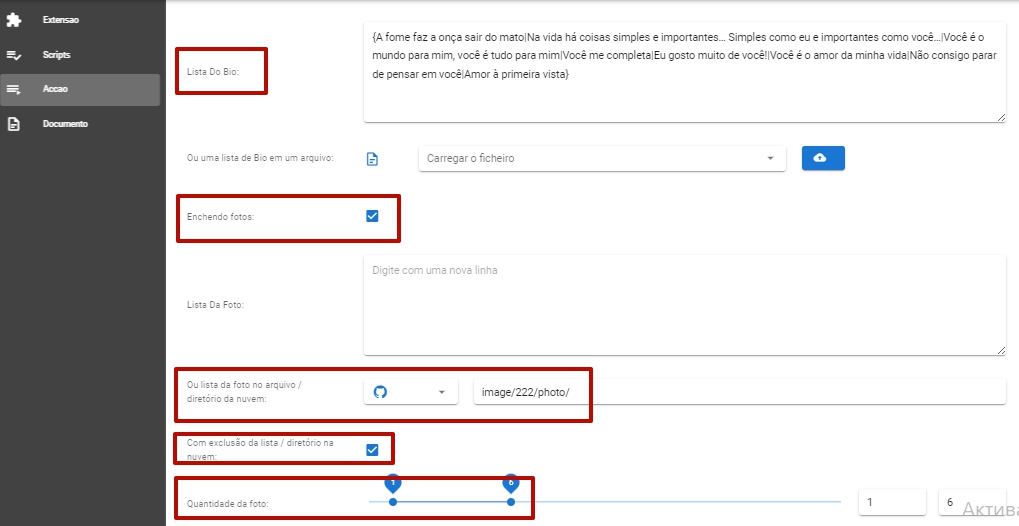 We save our AutoFill action.
We have passed the basic part. What's left is the technical part.
After registering and completing, we need to unlink the mobile numbers and link the emails. This is necessary for this account to pass the email check. If we don't unlink the mobile numbers, we won't get a verification code fb.
This is done with the action Service.
Check the checkbox – unlink number and list the text file in the githab folder with a list of emails and IMAP servers, and Scenum itself will link and unlink the mobile number from the account. How to create your mail in any quantity we will tell in a separate post.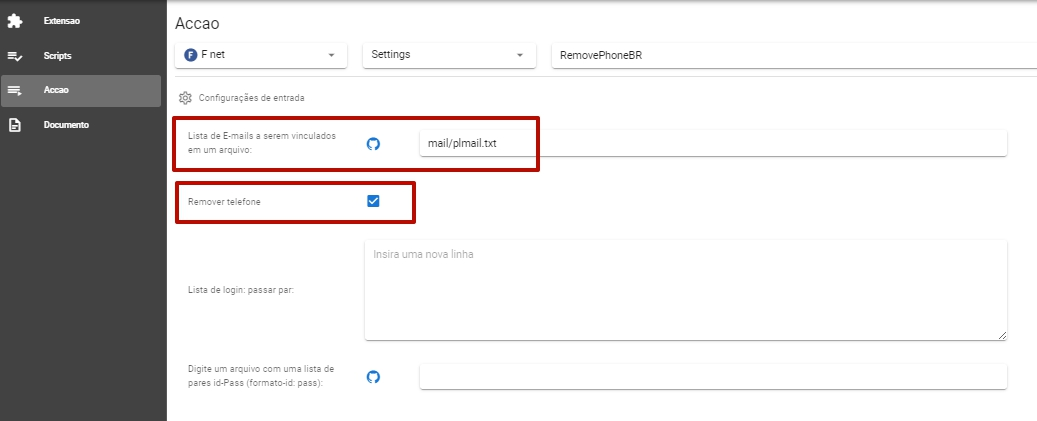 Save our action.
And one more trick – add 2fa to the account.
Now we assemble all our actions as a constructor in one scenario.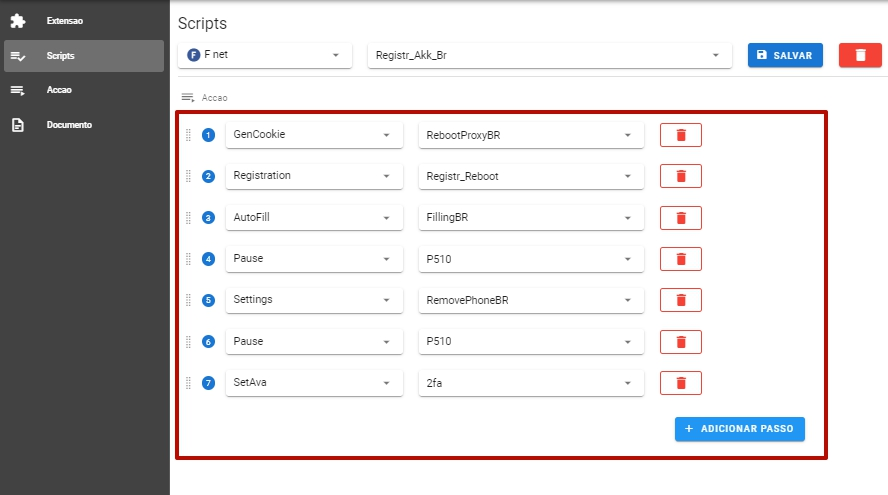 Great! We have a finished script for registering accounts. And we can run it on any amount of accounts!
Next, we advise you to warm these accounts up in the same profiles and they will be very strong.